On The Fly Guide Service is the longest standing and most reputable guide service in southeast Minnesota and has been guiding anglers from all over the world since 1998. I am an independent guide service and operate with the interests of my clients.
Whether you are new to the sport and want to learn about fly fishing, someone looking to fine tune their skills, or an out of towner looking to get out and catch some trout, I cater to all ability levels and skills.
Trip Contact Information: ontheflyguiding@gmail.com
Licensing: You must have a valid Minnesota license and trout stamp. Buy it online here:

What to Bring:
Fly Rod and Reel: If you have your own gear and prefer to fish it, please do; otherwise, I have rods and reels to outfit each angler for a day on the water.
Waders: If you have waders, please bring them along. Spring and early summer, they are a necessity. Once the weather warms up a bit, waders are not always needed.
Clothing: A hat of your liking. Muted tones preferred (summer months: please, no shorts)
Polarized Sunglasses: (preferably brown). I do have exra pairs of polarized sunglasses if needed.
Other: Bug repellent depending upon the season, sunscreen, a camera/cell phone, and any other amenities for your outing.
I provide transportation to and from the stream, snacks and beverages for half day trips; snacks, beverages, and a lunch for full day trips.
I also provide all the flies, leaders, tippet, etc. and on the water instruction.
Rates:
On The Fly Guide Service accepts cash or check upon the completion of each trip.
Gratuity is up to each individual client but is always appreciated.
Customer Testimonials:
Doug W. from Illinois: I can recommend Dave to anyone looking for an experienced guide to the S.E. Minnesota trout streams. Dave is quite knowledgeable both of the streams and the skills required to catch trout. I was with Dave the whole day and received excellent direction from him. The entire time we were out, his attention was focused on me and giving me his best advice to fish the waters. I cannot say enough about his ability to read the streams and direct me to make a catch. Anyone who has hired Dave as a guide has made an excellent choice and will be rewarded with a great day of fishing.
Fred K. from Denver, CO: I have been fly fishing for many years, and have fished for trout in many western states as well as a number of salt water fish destinations. I stumbled across Dave's website seven or eight years ago, when setting up a trip to the Driftless Area with a longtime fishing buddy. There aren't a lot of guiding choices, and we were still learning the intricacies of the Minnesota side of the Driftless, so we booked a day with Dave and figured that at the very least we would probably see some new water.
After meeting early at the local bakery in Lanesboro, we drove across the many small back roads in the area, and pulled up next to a barn. We rigged up and proceeded to hike back in quite a ways on one of beautiful winding creeks that proliferate across the Driftless Area. As I recall we fished two different sections that day, and had a thoroughly great time. Dave's knowledge of not only the creeks and rivers, but his ability to read the water, select the right flies and put you on fish are formidable. He was helpful in his technical advice, while not being too overbearing. And he is a pleasure to be around.
Since that first outing, I have booked Dave at least once a year whenever I'm in the Driftless Area. We have had days where we fished three or four creeks, and others where we spent a long day walking from bridge to bridge, busting through backcountry that may not have seen another fly fisher that Summer. He's always ready to try something new, and adjusts his strategies to the current weather and water conditions.
He is one of the top guides that I've ever encountered, and I look forward to my next trip with him.
Mark from Wisconsin:I have been fly fishing for many years in the Lanesboro area and over the years I've done quite well in this area. However every time we use Dave we absolutely catch more fish. He knows the water well and can put you on top of fish every time. He is a great guide and packs a mean lunch as well. I would highly recommend using Dave, even if you are an experienced fly fishermen that knows the area.
Read more reviews on Google Review.
Winter Trout Season Fishing via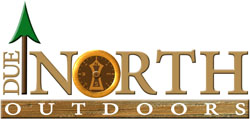 Start at the 16 minute mark.